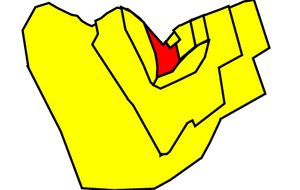 The West End is one of Ottawa's most populous areas. The West End lies west of Downtown, but east of Kanata, Ottawa's westernmost urban district.
Before 2001, much of this district was part of a city called Nepean that was seperate from Ottawa. However, from 2001 - when the entire Regional Municipality of Ottawa-Carleton became part of Ottawa - onward, this district was and still is 100% Ottawa.
The West End is home to many of Ottawa's restaurants and more. There are numerous neighborhoods.
Neighborhoods in this District
Edit
In this District
Edit
Restaurants
Edit
Feel free to add your favourite restaurants to the list. Also, if you see any organizational errors feel free to correct them.
Please add restaurants to category
Mediterranean/Italian
Edit
Miscellaneous European
Edit
Bar/Grill
Edit
Steakhouse
Edit
Carribbean
Edit
Fast Food
Edit
Middle Eastern
Edit
Coming Soon
Attractions
Edit
Coming Soon
Coming Soon
Transportation
Edit
Coming Soon
Ad blocker interference detected!
Wikia is a free-to-use site that makes money from advertising. We have a modified experience for viewers using ad blockers

Wikia is not accessible if you've made further modifications. Remove the custom ad blocker rule(s) and the page will load as expected.